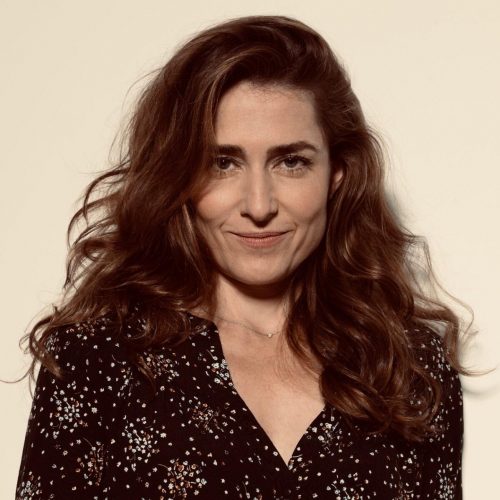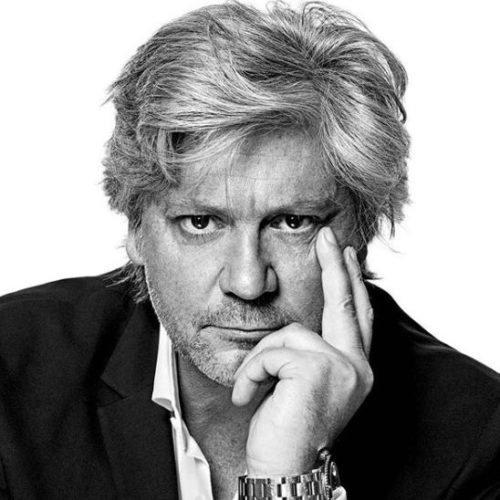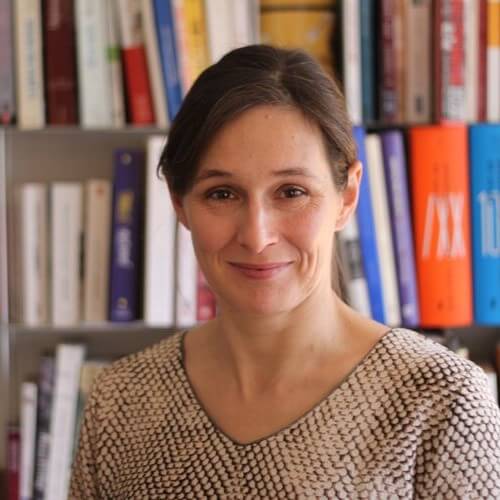 CO-PRESIDENT
Anne Le More
Anne has been an expert in international policymaking for 20 years, notably in the areas of sustainable development, environment and climate.
Based in Paris, New York, the Middle East and Africa, she has advised global leaders in international organizations, working closely with governments, donors, business and civil society.
CO-PRESIDENT
Sebastien Ripari
Founder of the Gastronomic Study Bureau and international gastronomy culinary expert consultant for more than 25 years, Sébastien is one of the world's foremost experts in international gastronomy.
The unique expertise and influence of "the man who whispers in the ears of the chefs" have led him to collaborate extensively with all stakeholders in global gastronomy.
A trend-setter and project-initiator, he brings a 360° vision impacting chefs around the world.
CO-FOUNDER
Virginie Dumoulin
Virginie has contributed to the elaboration and implementation of French public policies in the area of sustainable development at national, European and international levels over the past 20 years.
Chief of Staff of the Secretary of State in charge of biodiversity since August 2020, she is no longer currently involved in the activities of the organisation.
TREASURER
Vincent Sitz
Vincent is a chef and restaurants' owner.
He is also the Chairman of the employment, training and disability committee at the National Group of Self-Employed – Hotel and Catering.
All
Communication
Digital
Gastronomy
International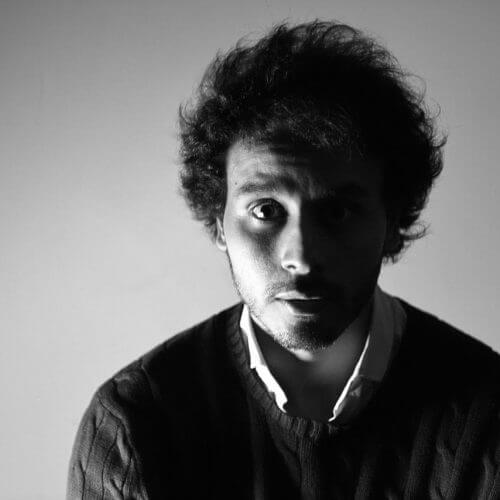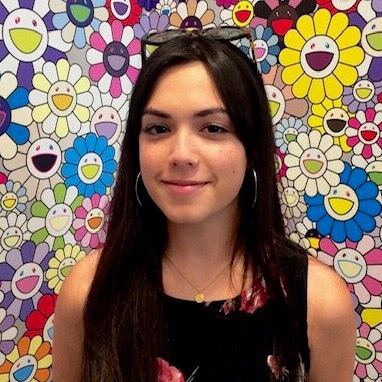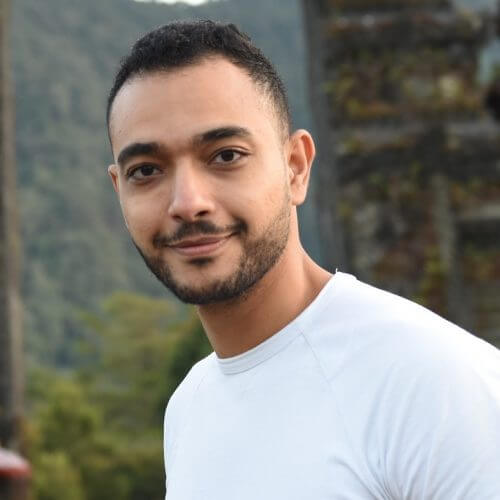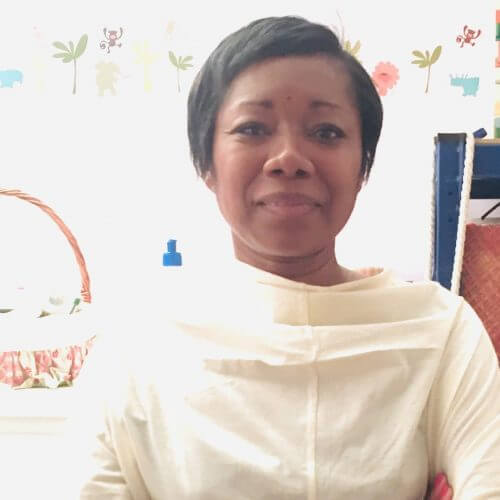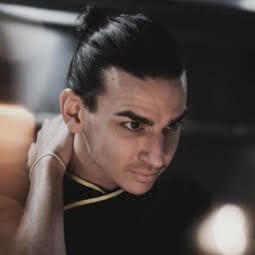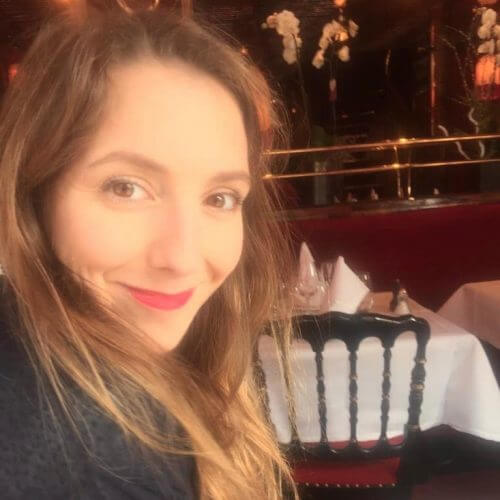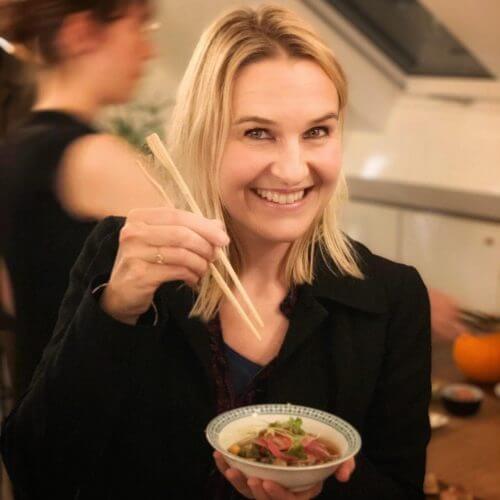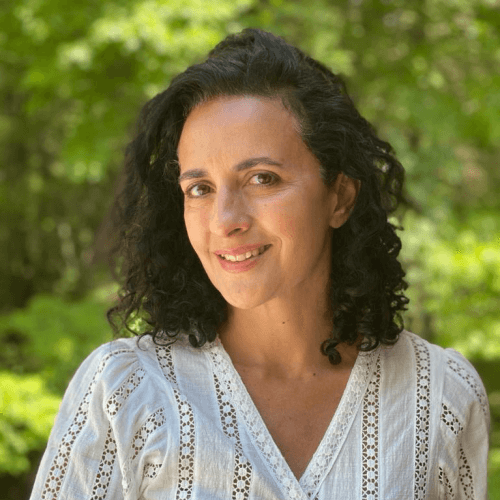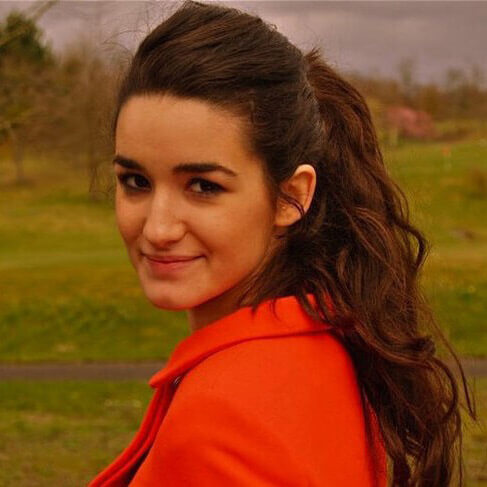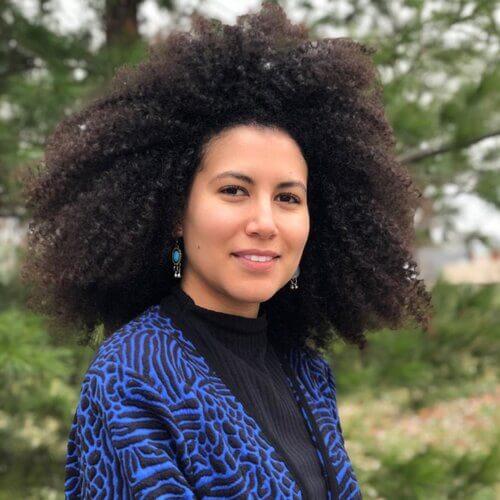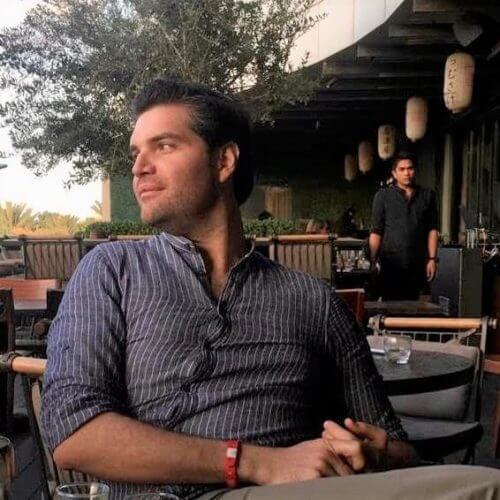 DIGITAL
Adil El Maqhor
After working as an R&D Engineer on information systems for the Ministry of Culture, Adil is now in charge of digital products at AXA France in Paris. He works in the IT department on projects with high business stakes where technology is a major economic and societal challenge.

Born in Agen, a land famous for its prunes, to Moroccan parents, these 2 origins made him a fan of the famous prune tagine and the gastronomy of the South-West.
INTERNATIONAL
Andrew Johnson
Andrew is passionate about all things baking. He completed his masters with a focus on sustainable agriculture and dreams of one day opening a sustainability focused cafe. He has extensive experience in environmental public policy. 

Originally from Canada, he currently lives in Paris, France
INTERNATIONAL
Daisy Singh-Greaves
Daisy is a sinologist who recently graduated from the School of Oriental and African Studies in London. She has varied experience in the fields of journalism, communication and development.
She is passionate about social cohesion, the environment and sustainable development, and currently lives in Paris, France.
DIGITAL
Fouad Kherfi
Passionate about new technologies, BigData and artificial intelligence, Fouad is the founder of the application specialised in e-commerce KLOUFI.COM.
Fouad has contributed to the development and security of the information systems of several groups and multinationals such as SNCF, Société Générale, Dassault Systèmes, NATIXIS or Group BPCE.
He is very much engaged in the fight against digital and plastic pollution.
COMMUNICATION
Huguette Tastavy
After working for 20 years in the field of communication in multiple agencies, thus acquiring a solid experience, Huguette is now an independent consultant. She has developped her expertise in media strategy, influencer contacts and E-reputation… 
Specialist in press relations and public relations in the sectors of beauty, health, lifestyle and gastronomy, she lives in Paris, France, also traveling a lot to Africa.
GASTRONOMY
Jonathan Poncelet
Young chef, Jonathan is currently working on a cookbook focusing on sustainable food. Reflecting his values, the book aims to bring to light local producers through tasty recipes, accessible to all. Because we underestimate the power of our pantry to change habits!
He currently lives in Montpellier, South of France.
INTERNATIONAL
Katia Gibergues
Katia's expertise in the fields of sustainable development, environment and energy, peace and security, has led her to work for international organizations in the Middle East, Africa and the United States.

A French and British national, she is passionate about gastronomy and wines, an area in which she is pursuing training. Katia is currently based in Baghdad, Iraq.
GASTRONOMY
Laetitia Conseil
A former lawyer, Laetitia is committed to the preservation of fishery resources and passionate about gastronomy.
For the past ten years, she has combined her commitment to oceans and food through the development of the French and European markets for the company Qwehli.
She currently lives in Paris, France.
INTERNATIONAL
Marta Cali
Marta has two decades of international experience in peacebuilding, governance and sustainable development. Born and raised in Sicily in a family of food lovers, she has spent many years living and working in several countries in Europe, Asia and Africa, developing a passion for different gastronomic cultures.
She has a keen interest in the challenges of food access and poor nutrition in developed and developing countries alike, as well as the interdependence between consumption patterns and supply chains on the one hand and our health and that of the planet on the other.
Marta now lives in New York.
INTERNATIONAL
Melina Monjour
Melina is involved in numerous actions to fight global warming, particularly in the clean energy sector.
She is passionate about gastronomy stemming from her native lands, France and Italy, and is currently working at the European Climate Foundation in Brussels, Belgium.
INTERNATIONAL
Nadia Djinnit
Nadia is an expert in sustainable development planning with extensive experience in social innovation, climate finance, adaptation to climate change and food security.
She is based in Ottawa, Canada.
COMMUNICATION
Nelly Ayoko Kouessan
Unconditional optimist, curious and passionate about human behavior, Nelly is a business leader and the founder of "La Féminance", a movement of reflection which aims to bring more humanity to the field of finance. She founded an independent wealth management and financial education consulting firm for accessible, more responsible and sustainable finance, especially for women.

Nelly likes to learn and share, and supports Chefs4thePlanet in particular in its search for partners.
INTERNATIONAL
Nicolas Newhouse
Of French and British descent, Nicolas grew up between Valencia and Montreal before settling in the Middle East. He has been based in Beirut for over a decade.
His passion for gastronomy and viticulture led him to undertake a diploma in the field of wine, meeting with winemakers across the globe.
His professional experience is focused on sustainable development as well as peace and security in Africa and the Middle East.
INTERNATIONAL
Tomas Imparato
Tomas is a politically-minded foodie. He appreciates global cuisines while scrutinizing the supply chains and principles that transport products to plates. An environmentalist beginning his second undergraduate degree, he hopes to one day work in promoting sustainable principles in international development and food production systems.
Born in Sao Paulo, Tomas is Brazilian-Italian and currently lives in New York.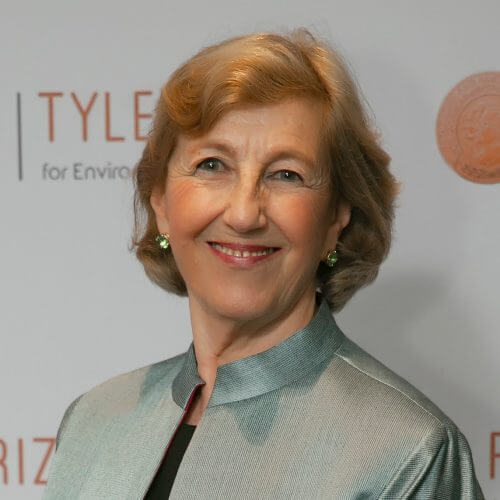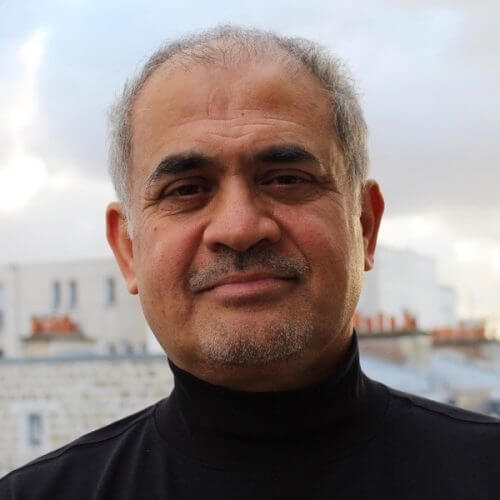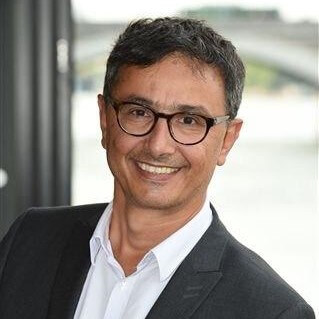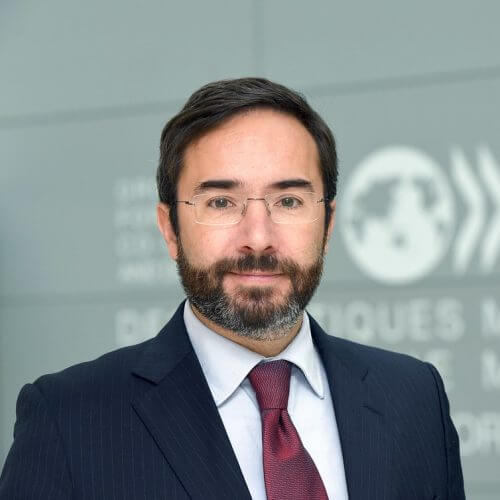 STRATEGIC ADVISOR
Julia Marton-Lefèvre
Julia Marton-Lefèvre is an independent adviser on sustainability. She was Director General of the International Union for Conservation of Nature (IUCN) from 2007 to 2015. She has held CEO positions including LEAD International, the International Science Council and the
University for Peace.
She currently serves on a number of boards and chairs the Board of Trustees of the Alliance between Bioversity and CIAT, the Donor Council of the Critical Ecosystem Partnership Fund, the Executive Committee for the Tyler Prize for Environmental Achievement and the Strategic Advisory Council to the think tank IDDRI, among others.
Julia was born in Hungary and educated in the United States and in France. Having lived in several continents, she considers herself a global citizen.
STRATEGIC ADVISOR
Shiv Someshwar
Dr. Someshwar holds the European Chair for Sustainable Development and Climate Transition at Sciences Po, Paris. Dr. Someshwar leads multidisciplinary efforts on building resilience to climate risks and advises governments and multilateral institutions on implementing sustainable development action priorities in pursuit of Agenda 2030. His graduate level courses at Sciences Po and Columbia University are on sustainable development narratives and practice of climate policies.

Dr. Someshwar received a Ph.D. in urban planning from the University of California, Los Angeles, and he was a Bell-MacArthur fellow at Harvard University. He has two masters' degrees on housing and environmental planning and is also trained as a professional architect. Dr. Someshwar has previously worked at the Earth Institute, Columbia University, the Rockefeller Foundation in New York, and the World Bank in Washington D.C.
STRATEGIC ADVISOR
Philippe Zaouati
Philippe Zaouati is Managing Director of Mirova, a subsidiary of Natixis Investment Managers, a management company specializing in sustainable development financing.
Recognised as one of Europe's leading specialists in green finance, he was a member of the European Commission's High-Level Expert Group on Sustainable Finance and has published several books on the subject, including « Paris, kilometer zero of green finance » in 2018. Philippe is also the founder of the think-tank Osons le Progrès.
He teaches at Sciences Po and is the author of several novels.
STRATEGIC ADVISOR
Jorge Moreira Da Silva
Jorge Moreira da Silva is since November 2016 the Director of the Development Co-operation Directorate at the OECD based in Paris, France.
Since 2011, he has also been the Founder and Chairman of the Lisbon-based think-tank Platform for a Sustainable Growth, and Chairman of the Advisory Council of BCSD-Portugal.
From 2013 to 2015, he was Portugal's Minister of Environment, Energy and Spatial Planning and, before that, served in a number of Senior advisory positions, including for the United Nations and the President of Portugal. He also held a number of Secretary of State positions and was a Member of the Portuguese Parliament as well as the European Parliament. He also served as First Vice-President of the Executive Board of Partido Social Democrata, PSD (2010-2016).
He has also been Visiting Professor at the Lisbon University.  He is graduated from the University of Porto with a degree in Electrical and Computer Engineering and holds a postgraduate degree in Senior Management from the AESE-IESE Business School, Navarra University, Spain.